<![if !vml]><![endif]>
There is Power in the Word
Hebrews 4
11 Let us therefore be diligent to enter that rest, lest anyone fall according to the same example of disobedience.
12 For the word of God is living and powerful, and sharper than any two-edged sword, piercing even to the division of soul and spirit, and of joints and marrow, and is a discerner of the thoughts and intents of the heart.
(NKJV)
Sharper than a two edged sword Hebrews -12
<![if !vml]>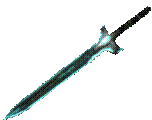 <![endif]>V. 11 "Let us labor therefore to enter into that rest, lest any man fall after the same example of unbelief." This is a call for Christians to work. Those who will not work in this life will not enter into His rest later. Rest is a reward for workers.
V. 12 "For the word of God is quick, and powerful, and sharper than any two edged sword, piercing even to the dividing asunder of soul and spirit, and of the joints and marrow, and is a discerner of the thoughts and intents of the heart. This passage addresses "the Word of God". John1:1 Jesus is referred to as "the Word".  We learn that He is more than our creator; He will be our judge since He has all the facts before Him. "And I saw a great white throne, and him that sat on it….and I saw the dead, small and great, stand before God and the dead were judged out of those things which were written in the books, according to their works." Revelation 20:11-12
Can give life to the spiritually dead John 5:25
<![if !vml]>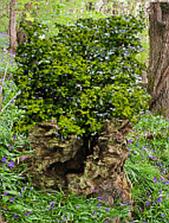 <![endif]>
 "Verily I say unto you, the hour is coming, and now is, when the dead shall hear the voice of the Son of God: and they that hear shall live." Jesus is speaking of all men who will hear and obey His commands. Many hear but will not obey His voice. "Not every one that says to me, Lord, Lord, shall enter into the kingdom of heaven; but he that does the will of my Father in heaven." Matthew 7:21
Can save lost souls
<![if !vml]>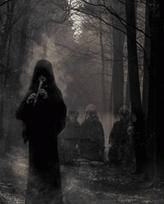 <![endif]>
 "Lay apart all filthiness and superfluity of naughtiness, and receive with meekness the engrafted word, which is able to save your souls." James 1:21
The "Word" is able to do what no amount of money can do for you.  "For what is a man profited, if he shall gain the whole world, and lose his own soul? Or what shall a man give in exchange for his soul?" Matt. 16:26
Can build us, who are Christians, up
<![if !vml]>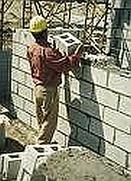 <![endif]>
"And now, brethren, I commend you to God, and to the Word of His grace, which is able to build you up, (strengthen you), and to give you an inheritance among all them which are sanctified." Acts
Gives us comfort
<![if !vml]>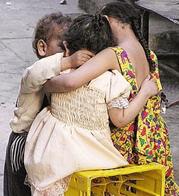 <![endif]>
 "Wherefore comfort one another with these words." 1Thessalonians
The Word will provide saints with a measure of comfort knowing that Jesus has gone away to prepare a better place for His people.
Again, Paul reminds us that there is comfort that can be found in the scriptures. "That we through patience and comfort of the scriptures" Romans 15:4. The scriptures not only offer the Christian comfort but we learn patience as well. The early church especially needed to be reassured that their struggles would not be forgotten but rewarded.
Will Call the Dead from the Grave John 5:24-25
<![if !vml]>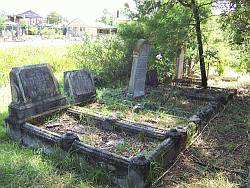 <![endif]>Paul explains that not only will Christians be resurrected but they will be the first to rise to meet the Lord. 1Thess after which the living Christians will follow verse 17.
"Verily, I say unto you, he that hears My Word, and believeth on Him that sent Me, has everlasting life, and shall not come into condemnation; but passed from death to life."
"For the Lord Himself shall descend from heaven with a shout, with the voice of the archangel, with the trump of God: and the dead in Christ shall rise first:" 1Thess.
This is the word we are privileged to preach
No less than eight times in the NT the words "preached Jesus" are mentioned, it's that important. No one can preach the gospel without preaching Jesus.
 Luke records Peter saying "Neither is there salvation in any other: for there is none other name under heaven given among men, whereby we must be saved." Acts 4:10-12.
"It is the spirit that quickens; the flesh profits nothing: the words that I speak to you, they are spirit, and they are life" John 6:63. We are talking about the life giving words of Jesus and He has a message for all to hear.
Yes, the word is truly powerful. It is sharper than a sword, it can give eternal life to the spiritually dead, it can convert (change) lost souls, it can build up (strengthen) Christians when we are weak. It has and will comfort Christians when times are hard, in judgment that Word will give us immortality. Make no mistake, God's word is more powerful that you can ever imagine and it is being preached around the world today as it has for centuries. Will you share with others that life giving Word?
Bill Watkins