"The Gift of the Holy Spirit" (Acts 2:38) - #14 in series:
"BORN AGAIN" : "THE GIFT OF THE SPIRIT"
Recap: #1. "Of the Holy Spirit" is in the "adjectival" genitive case and not the case of "identification" or apposition. There is a consistent Biblical use of the "adjectival genitive" when a Person is in the relationship. The Holy Spirit is a Person of the Godhead. He's the giver and not the gift. Hebrews 6:4 also helps by differentiating for us Heaven's gift from the association of the Holy Spirit. #2. Peter's requirement of "shall take the gift of the Holy Spirit" (Acts 2:38) is surely what the audience took; i.e., they "gladly took his word." Either that is true or they failed in obeying this instruction. # 3. Ephesians 2:8 calls the common salvation (Jude 1:3) "the faith" through which is the source of "the gift of God." This corroborates the interpretation of number 1. # 4. We then substantiated the interpretation of the promise mentioned in Acts 2:39 with the "promise" of universal blessing through Abraham: "That upon the Gentiles might come the blessing of Abraham in Christ Jesus; that we might receive the promise of the Spirit through the faith" (δια της πιστεωςG4102, Galatians 3:14; fulfilment of Genesis 12:1-4).
Now we look at Jesus' predicted requirement of entrance into the Kingdom according to John 3:3-8.
The Kingdom of Christ. When the apostles delivered the first public announcement ( ἐπαγγελἱαG1860, verse 2:39) of the gospel after Jesus ascended into Heaven, the Holy Spirit stipulated (1) qualification for forgiveness of sins and (2) requirement to receive the gift of the Holy Spirit (Acts 2:38). The passage says Peter said it, but remember that the apostles were speaking as the Holy Spirit gave them utterance (2:4). Just before the Lord ascended into Heaven, the kingdom was yet to be established (Acts 1:3, 6). After Pentecost, the preaching of Jesus meant the preaching of His Kingdom (Acts 8:12). "For the kingdom of God is not eating and drinking, but righteousness and peace and joy in the Holy Spirit" (Romans 14:17). So, those obeying Peter's preaching on that Pentecost were translated into Christ's Kingdom (2:41; Colossians 1:13). That is, they entered into righteousness, peace, and joy in the Holy Spirit. Was this not a tremendous gift of the Holy Spirit?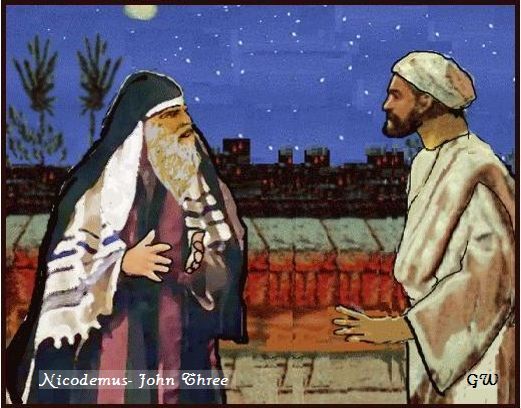 The Spirit further stated that the promise given on Pentecost was not only for the immediate audience but for whomever God would call. Whatever Acts 2:38 meant to those that day must be interpreted as applying to us who are called by the gospel even today (2 Thessalonians 2:13, 14). No exception.




When we talk about the Holy Spirit's gift and the beginning of the Kingdom of Christ, we must not forget that Jesus called the Kingdom's entrance requirement a new birth (John 3:3). Jesus had explained to Nicodemus, "Verily, verily, I say unto thee, Except a man be born of water and of the Spirit, he cannot enter into the kingdom of God" (John 3:5; cf. v. 8). The new birth then is the Kingdom's entrance requirement.




The Gift of the Holy Spirit and the New Birth. Peter announces in verse 30 that God predicted He would raise Jesus from the dead to sit on the throne. If Christ's reign (Kingdom) exists on Pentecost and it can be proven that it did, then the ones entering it (Acts 2:41) would have had to have been born again, according to Jesus to Nicodemnu. Would it be odd if Peter says nothing about how to enter the Kingdom. I.e., Would we not expect Peter to reveal to the audience how they were to enter Christ's Kingdom.

They did two things: (1) received the Word and (2) were baptized. Both actions were subsequent to the baptism of the Holy Spirit upon the apostles through whom the Spirit spoke. Their action was based on the Spirit's invitation. Is it not their gift promised to them by the Holy Spirit?




The Holy Spirit predicted through the prophet Joel about the baptism of the Holy Spirit, but the same Spirit also interpreted through the apostles that the prophecy had been fulfilled in them prior to the audience congregating.i The baptism of the Holy Spirit is not the new birth. Neither is it the gift that the audience was to take.




The Command to Receive. When the audience asked the apostles what to do, Peter commanded them to [1]"Repent ye, and be baptized every one of you in the name of Jesus Christ unto the remission of your sins; and" [2] "ye shall receive the gift of the Holy Spirit" (2:38, ASV). It is easy to see that repentance and being baptized are commanded, but we should likewise consider the implication of the clause "ye shall receive the gift of the Holy Spirit".ii Some teachers treat the clause as being passive because of the connotation of the English word "receive." That is, "the obedient are to sit and wait to receive something." Not so. God saves the baptized believer (Mark 16:15,16). That act is God's and is in the passive voice. But not so in this declaration by the Holy Spirit through Peter.iii He/she must physically take this gift.




The Spirit gave the gift through the apostles. The subject is not just a "receiver" of the gift but he is to be a "taker." One who grasps the gift. It has been pointed out that the verb "receive" in this passage is a future middle voice verb.iv It should be considered as an active verb. That means the receiver is to be active in taking the gift. The future active is like a command; illustrated by such passages, as James 2:8, "You shall LOVE your neighbor as yourself"v and Matthew 1:21, "You shall call His name Jesus."vi




The Tangible Gift. We should not spend our time passively "waiting" for a miracle to happen upon us (or in us) in our lives. Those on Pentecost didn't. Second, neither should we ignore this requirement of getting the gift of the Holy Spirit. Third, it is a tangible "thing" that we can take. Something that the audience could understand as being a result of their acting. Therefore, the Pentecostal audience should demonstrate to us what it is, in the inspired text. It so happens, we are told what they did.




The Gift of the Word and Entrance. What did the audience do? What demonstration is for us so that we can imitate their actions? "Then they that gladly received [also middle] his word were baptized: and the same day there were added unto them [entrance into the kingdom] about three thousand souls" (Acts 2:41, 47).




They receivedvii his Word. They are enthusiastic in responding. That is, they took "fully his Word." From whence was his (Peter's) Word? Was it not that given by the Holy Spirit who gave the apostles' "utterance."viii Is this message not a gift then from the Holy Spirit? Also, is it not part of what makes us born again (John 3:3,5)?




The Seed for One's New Birth. "Since you have been born again, not of perishable seed but of imperishable, through the living and abiding word of God" (1 Peter 1:23, ESV). "Having been begotten again, not of corruptible seed, but of incorruptible, through the word of God, which liveth and abideth" (1 Peter 1:22-23). The responders became new creations. "He chose to give us birth through the word of truth, that we might be a kind of firstfruits of all he created" (James 1:18, NIV).




Receiving the Word is part of a of a soul being made holy. Jesus prayed in John 17:17, "Make them holy through thy Truth. Thy [God's] word is Truth." The Lord's church, His Kingdom, is said to be made by Jesus "holy by the power of His Word, and he made it pure by washing it with water" (Ephesians 5:26, CEV).

Receiving the Word gave the 3000 the authority to be reborn as children of God. The apostle John equates the receiving to believing. "But as many as received Him [the Word, John 1:1-3), He gave them the authority to become children of God, to those who believe in His name; who were born, not of blood, nor of the will of the flesh, nor of the will of man, but of God" (John 1:12, 13, English Majority Text Version).

Water for New Birth. The apostle John later says that Jesus included water in the Holy Spirit's new birth requirement for entrance into His Kingdom (John 3:3, 5). But how is water involved in the new birth? Is not this done by baptism in water? Receiving the Word is believing but it gives the believer authority to be a child of God. Obedient baptism for the new birth, is in water. Cornelius' household was baptized by the Holy Spirit before they had heard the Word. After hearing the Word, they were commanded to have themselves immersed in water (Acts 10:47,48). Is this not the water understood to be part of the new birth required by Jesus for entry into His kingdom (John 3:5-8)?




Notice: "According to His mercy He saved us, through the washing of regeneration and renewal of the Holy Spirit" (Titus 3:5b, MKJV). We are baptized in water for the washing of regeneration. When one hears and believes the Word of God, he obeys the Word by repenting (as the Spirit directed), and is baptized in water in the name of the Father, the Son, and the Holy Spirit (Matthew 28:19-20). With baptism in water (which is in the authority of all three, including the Holy Spirit, according to Jesus), the believer is put into the Lord's body (1 Corinthians 12:13), which is the church (Colossians 1:18); i.e., the kingdom of God.




The Future deponent middle tense. The "receiving" action is in the future tense. It can refer to a continuing blessing as it does in this case. Note carefully that the future tense in Greek does not imply the action takes place instantaneously. Rather we should say the speaker conceives of the fact of the action without indicating at all the continuity.ix But a new child must grow. What did the Jerusalem believers do after baptism? Did they not continue stedfastly in the apostles' teaching, fellowship, breaking of bread and prayers? "Stedfastly" according to Strong's Greek Dictionary is "to be earnest towards, that is, (to a thing) to persevere, be constantly diligent, or (in a place) to attend assiduously all the exercises, or (to a person) to adhere closely to (as a servitor)." One is nurtured by the Holy Spirit's gift as time goes on.




Continued Stedfastly in Receiving the Gift. They were in earnest towards their new birth. "That like as Christ was raised up from the dead by the glory of the Father, even so we also should walk in newness of life" (Romans 6:4). The gift of the Holy Spirit is the "newness of life." Definitely we are to actively take this new life. "And that ye put on the new man, which after God is created in righteousness and true holiness" (Ephesians 4:24; cf. Colossians 3:10). "Therefore if any man be in Christ, he is a new creature" (2 Corinthians 5:17).




We are responsible to walk in accordance with our gift of new life. "And be not intoxicated with wine in which is carnality! But be filled in spirit!" (Ephesians 5:18,x ABP+). We are not to feed our flesh in drunkenness but "fill our spirit." We are to fill our life with the Spirit's word.xi "As newborn babes, desire the sincere milk of the word, that ye may grow thereby" (1 Peter 2:2,3). Believers are to take our newly sanctifiedxii spirit and "grow in grace and knowledge" (2 Peter 3:18).




Our Target. Finally, our goal in receiving the Holy Spirit's gift is to bear fruit. Just as "gift" in Acts 2:38 is singular, so is the word fruit singular but multi-faceted. We are to walk in the Spirit (Galatians 5:16,18) and bear love, joy, peace, longsuffering, gentleness, goodness, faith, meekness, temperance (verse 23). The fruit of our gift MUST include all of these or else our fruit would be considered "defective".




Conclusion. Jesus sent the Holy Spirit to guide the apostles in preaching of the Kingdom and telling people how to enter the Kingdom. As Jesus told the learned Pharisee, Nicodemnus, "[Jesus answered,] Verily, verily, I say unto thee, Except a man be born of water and of the Spirit, he cannot enter into the Kingdom of God" (John 3:3,5). In verse 5, Jesus tells Nicodemus that one must be born again from above. Jesus explained to Nicodemus that the new required birth was of water and the Spirit.
When the Spirit came to the apostles on the day of Pentecost in Acts 2, He further explains this mystery of entrance into Christ's Kingdom. For Peter explains that Jesus is now on the throne of David (Acts 2:30) to Jerusalem's audience. If being born from above qualifies us to enter and be added to Christ's Kingdom, then obviously Peter would be explaining this. Yet what he explains is the requirement of taking the gift of the Holy Spirit in Acts 2:38. When we follow Peter's steps of salvation, are we not also taking the Holy Spirit's precious announced gift of entrance into the Kingdom of Christ. For as Paul explains if in the church one is in the Kingdom (Colossians 1:13).
We have the same Spirit's prophecy delivered miraculously through the apostles in Jerusalem. But we have it written as Scripture. When we obey the Spirit's Scripture, would we not be blessed with the same gift today that the people in Jerusalem received through the apostles. Scripture is the Spirit's gift to us. Shouldn't we need to take the Spirit's gift and be born from above. Should we not then walk in the newness of life from the Holy Spirit (Romans 6:1-6).




- Gaylon West




Throw Out the Lifeline




Other articles in this series, The Gift of the Holy Spirit:

http://BibleStudyLessons.net
---