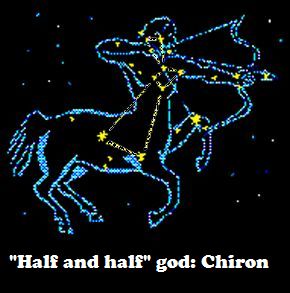 "THE SON OF MAN"
Scroll down >>>
"Every spirit that confesseth that Jesus Christ is come in the flesh is of God" (1 John 4:2).
Since Jesus refers to Himself as the "son of man" a false conclusion is made by some that this has reference to deity. Jesus was "son of man (i.e., anthroposG444, human being)." He was born of woman under the Law of Moses (Galatians 4:4). A "son of man" dies (Isaiah 51:12); "son of man" dwells, passes by (Jeremiah 49:18). Ezekiel was a "son of man" (Ezekiel 2:1); Daniel is "son of man" (Daniel 8:17). The prophesy of Jesus was that He looked like a "son of man" (Daniel 7:13).
What is the incarnate nature of Jesus? Wrestling with this question has revolved such opposing "hypostatic" doctrines of the Jehovah Witnesses on the one hand ("full human"?) and the Christian Scientists ("full deity"?) on the other hand.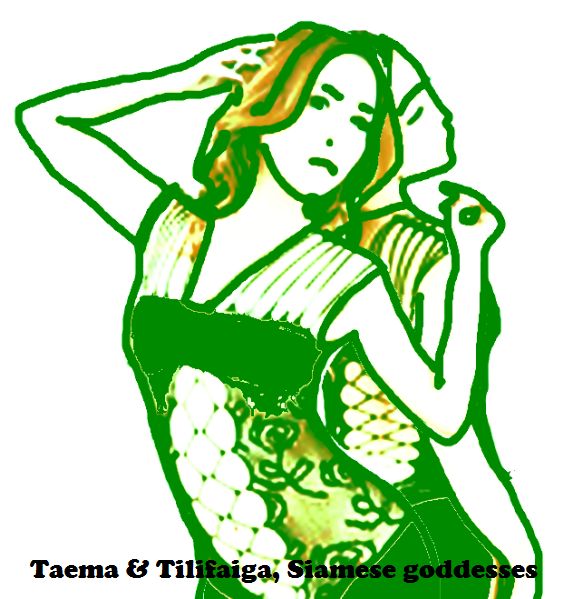 In Greek mythology (idolatry) there is a Chiron, a "god of healing," who gave up his immortality to save Prometheus and "died", but is "resurrected" and given immortality by the chief god Zeus and was made a constellation called Sagitarrius. You will notice that Chiron-Sagitarrius is half man and half horse, a centaur. Jesus is not a centaur; i.e., half god and half man. When men argue over such a thing, I suppose the knee jerk reaction is that Jesus is "whole god" plus "whole man." He's 100% deity and 100% human. In my book if 2 + 2= 4, then 1 + 1= 2. Jesus is not Siamese either.
Among the ancient Polynesian deities is the Siamese Twins, goddesses of Tatoo and War, Taema & Tilifaiga.i They were eventually separated by accident and each went their own merry way. There is also a two headed Roman god, named Janus.
HUMAN BEING'S COMPONENTS
Dust, Breath, Soul. In order to agree on the incarnation of Jesus we should agree on the Bible's teaching of the human body that God created (Genesis 2:7). "And the LORD God formed man [of] the dust of the ground, and breathed into his nostrils the breath of life; and man became a living soul." Man becomes alive when he becomes in Hebrew "a breathing creature" nepheshH5315 or according to the Greek, a "soul with breath" psyche G5590). God imparts life to the formed dust by "blowing into his nostrils" the "spirit" (nshamahH5397)ii of life. The soul is alive. A person has a soul as Lot pleaded with God, "let me escape thither and my soul shall live" (Genesis 19:20).
Spirit. The Bible also states as a fact that man has an unique spirit (Philemon 25) and that "the body without the spirit is dead" (James 2:26). There is "The spirit that dwelleth in us..." (James 4:5). A whole person actually is spoken of as having spirit with a soul with the body. "And the very God of peace sanctify you wholly; and [I pray God] your whole spirit and soul and body be preserved blameless unto the coming of our Lord Jesus Christ" (1 Thessalonians 5:23). "May your whole spirit, soul and body be kept blameless" (1 Thessalonians 5:23). The spirit and soul are closely connected. Rather than trying to discern between the soul and the spirit (Hebrews 4:12), suffice it for our purpose to acknowledge that God's Word says we all are made up of more than just a body of dust. We have spirit.
According to Ecclesiastes 12:7 God gives that spirit. When the body dies, the dust returns to the earth but we are told that that spirit goes back to God who gave it. Jesus declared at the cross, "Father, into thy hands I commend my spirit" (Luke 23:46). Ultimately everyone will die physically (Hebrews 9:27). When Jesus quoted "Man shall not live by bread alone, but by every word that proceedeth out of the mouth of God" (Matthew 4:4) Jesus was asserting the importance for something beyond the fleshly needs. The spirit is distinct from the fleshly body. Jesus said, "Behold my hands and my feet, that it is I myself: handle me, and see; for a spirit hath not flesh and bones, as ye see me have" (Luke 24:39).



Tent. The apostle Paul (2 Corinthians 5:1-8) likens the body to a house, a tent, a tabernacle that is temporary and eventually must be put off and replaced. Again, Peter spoke of his death as "Knowing that shortly I must put off my tabernacle, even as our Lord Jesus Christ hath shewed me" (2 Peter 1:13,14).




We can conclude that the fleshly body is essentially NOT us. It is corruptible, dying and will someday be replaced. We will exist separate and apart from our current corruptible fleshly body (1 Corinthians 15:51).




God and Flesh. Now, "God (Jesus) was manifest in the flesh, justified in the Spirit, seen of angels, preached unto the Gentiles, believed on in the world, received up into glory" (1 Timothy 3:16). Jesus is called the Word in John 1:1ff. In the beginning, the Word was God. In the original Greek the subject is the Word and the predicate word identifies Him as deity. In fact, the Word is the Creator, who made all things. In verse 13, "And the Word [who is God] was made flesh, and dwelt among us."




One major difference between Jesus on earth and before when He was in Heaven is that He places His Person "in flesh". As God, Jesus is Spirit (John 4:24). So, Jesus is Spirit "in flesh."




According to Philippians 2, Jesus,,,

1. Jesus is Deity. Before His incarnation, was in nature (morpheG3444, "appearance" ABPen) "God" (deity) and identical and equal with God (v. 6).

2. Neutralizes God's nature. He emptied and "neutralized" (verse 7, Mickelson's: κενόωG2758) His deity and equality.
(KJV: "thought it not robbery to" (verse 6, Thayer's : ἁρπαγμός G725 "a thing to be seized upon or to be held fast, retained")".

3. Takes upon Him. He took upon Him the nature (morpheG3444) of a bondman having taken on the likeness of men.




What Was Neutralized. In the beginning Jesus was God, our Creator (John 1:1-3). What had been Jesus' nature while equal to God? Notice that Jesus does not overtly possess these characteristics as the son of man.




1. Omniscient. God is all-knowing (Psalms 147:5; 1 John 3:19-20). But Jesus as a child grew and matured as all children do in every field of growth: "And Jesus increased in wisdom and stature and in [grace] with God and man (mentally, physically, religiously, and socially; Luke 2:52).

2. Omnipresent. God is everywhere (Psalm 139:7-18). But while Jesus was in Jerusalem, He was not with the caravan returning to Nazareth (Luke 2:46). In one location at a time.

3. Omnipotent. God is all powerful (Ephesians 3:20-21). But Jesus was ordinary as any man in strength and powers until His first miracle in Cana (John 2:11). This was AFTER His baptism and the Holy Spirit descending (Luke 3:22) and leading Him (Luke 4:1) and performing miracles through Him: "And Jesus returned in the power of the Spirit into Galilee" (Luke 4:14).




Jesus' nature as man




"God [is] not a man, that he should lie; neither the son of man, that he should repent" (Numbers 23:19). However, Jesus became the "son of man" (human).iii Jesus became vulnerable in every respect as all men are in the flesh. "For we have not an high priest which cannot be touched with the feeling of our infirmitiesG769*; but was in all points tempted like as [we are, yet] without sin" (Hebrews 4:15). *(Thayer's G769: "want of strength, weakness, infirmity.") Jesus was not above temptation. Whereas before His incarnation, it would be impossible for Him to lie (Numbers 23:19), by submitting Himself under the flesh as the "son of man", He could be tempted to lie Num. 23:19), to worship the devil, to test God's love for Him (Matthew 4), etc. Yet Jesus never yielded. He was sinless.




Jesus "took upon him" the form, the flesh. Jesus was still Jesus, but He had voluntarily stripped Himself of His equality with deity's powers and stature and subjected Himself to vulerabilities of a created body. "Wherefore when he cometh into the world, he saith, Sacrifice and offering thou wouldest not, but a body hast thou prepared me" (Hebrews 10:5). The Syriac version renders it, "But You have clothed me with a body" in which to do the will of Godiv which is the exact quotation from the Greek version LXX's Psalm 40.

In conclusion, God's love gave of Himself, in His Son, Jesus, who in spite of the dangers of vulnerability of being in flesh, persevered even unto the cross for the salvation of all.


"Throw Out the Lifeline"

http://www.biblestudylessons.net


---