LESSON 9 PROGRESS

BEGIN



LESSON 9

NEXT CHOICE:
1


Keep Jesus' "commandments" is Correct.



























































1a


"We will abide in His love" is Correct.



























































2




























































3


`Love one another as Jesus loved us` is the new commandment.



























































4


This is an identification of a disciple of Jesus: keeping the commandment of Jesus!


































































5


A repetition of the command to `love one another as He loved us.` is Correct.


































































6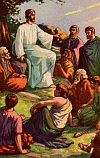 Yes. If we do His commands, We are His friends.









































































7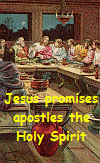 `They could NOT BEAR it` is Correct.


































































8




























































9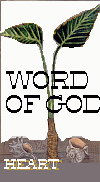 `Engrafted word` is Correct. `Engrafted` means `implanted`.



























































10


Lay aside filthiness and naughtiness and then we can receive the word.



























































11


'Doer of the word' is Correct



























































12




























































13




























































14


`Doer of the work` is Correct.



























































15


`The perfect law of liberty` is Correct.



























































16


Right. We are to lay aside certain choices described here as filthy.



























































17


Yes. All have an obligation to receive the Perfect Law.



























































18


Yes. The answer is "True".



























































19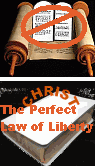 Right! The answer is "True".



























































20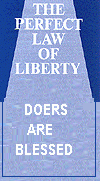 Right! The one who is blessed is the one who does the work or deed.



























































21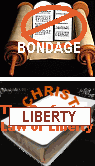 Yes. In the liberty that Jesus has given.



























































22


Yes. In the liberty that Jesus has given.



























































23


We cannot use liberty for an occasion to the flesh.



























































24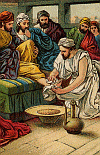 O.K. We are commanded to love our neighbor.



























































25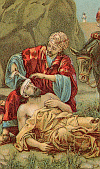 Yes. We are required to love one another.



























































26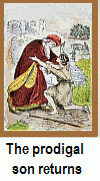 Yes. How we behave toward one another is important to the Spirit and Jesus.



























































27


Right. No mention of the sabbath. Colossians 2:17 told us not to judge one for a sabbath keeping.



























































28


What did Jesus say was the rule of old time? Thou shalt not kill.



























































29


One of the Ten Commandments was `Thou Shalt Not Kill`. Yes, this is true.



























































30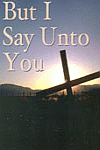 "But I say unto you..." Would this not indicate a "difference"?



























































31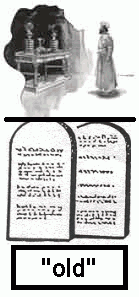 Jeremiah 31:31-34 and Hebrews 8.



























































32


Jesus says one cannot even be angry to his brother (without cause).



























































33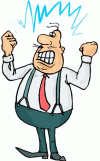 Obviously, Jesus does not want us to kill anyone; He takes it further and says "Do not be angry with them (without cause)".



























































34


Although Jesus` New Testament is the Perfect Law of Liberty, it is still Law and must be obeyed. Jesus is the author of "eternal salvation" to them that obey Him (Heb. 5:8,9).

You have completed this lesson.