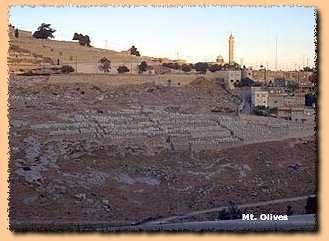 "BODY" LESSON 1

NEXT CHOICE:
1

To "charge" is to "impose a duty" in this context.



























































1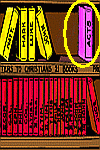 Yes. `Former treatise` proves that the writer had written something before this.



























































2

Yes. All that Jesus began to do and teach until He was taken up.



























































3

< Yes. He wrote about the work of Jesus up until when He ascended.



























































4

Yes. Through the Holy Spirit He gave commands to his apostles first.


































































5

Yes. The apostles saw Him forty days after His death and before His ascension.


































































6

Yes. Jesus was talking to those apostles about the KINGDOM OF GOD.









































































7

Yes. They were commanded to stay in Jerusalem and wait for God`s promise.


































































8

Jesus promises at the "Last Supper" (John 14-16).



























































9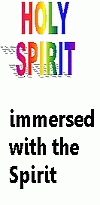 The promise to the apostles is to be baptized with the Holy Spirit.



























































10

Yes. The wait is for the promise; the promise is to be baptized with the Holy Spirit.



























































11

Yes. Jesus had preached the Kingdom of God. The apostles wanted to know if He was now going to restore the Kingdom to Israel.



























































12

Yes. Some things God chose not to reveal.



























































13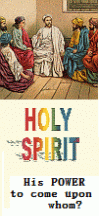 O.K. The apostles were to receive power.



























































14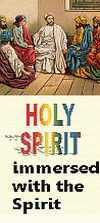 Yes. The power was to come after the apostles were baptized with The Spirit.



























































15

Yes. They were to be witnesses of Jesus.



























































16

Yes. Jerusalem.



























































17

Yes. Throughout the earth.



























































18

Right. He ascended to Heaven.



























































19

Right. Two men in white apparel told of Jesus` return.



























































20

O.K. He had to have been with Jesus from His baptism, his ministry, his crucifixion, his resurrection, and his ascension.



























































21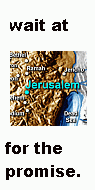 The apostles were commanded to
wait for the promise.



























































22




























































23




























































24




























































25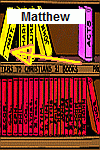 This lesson will now study Matthew's account of Jesus' commands to the apostles.



























































26

Right. Just eleven. Judas had betrayed Jesus and then committed suicide.



























































27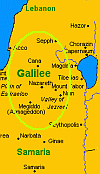 O.K. Jesus had an appointment with them in Galilee after His resurrection.



























































28

Yes. They worshipped Jesus.



























































29

O.K. Some of the apostles DOUBTED.



























































30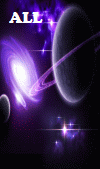 Yes. Jesus is supreme with ALL authority in the universe.



























































31




























































32




























































33




























































34




























































35

35. What were the audience supposed to do? Learn [and consequently, believe] and be baptized. And then observe everything taught.



























































36

Yes. In the authority ["name"] of Jesus, His Father, and the Spirit.
Compare with the command by civil authorities: "Open up in the name of the law."



























































37

The apostles were commanded to teach baptized learners what Jesus had taught (commanded) them.



























































38

The promise that Jesus gave.



























































39

39. This is Matthew's record. In the next lesson we'll look at Mark's.



























































40

Jesus never wrote anything down; nevertheless, with all authority, He charged His apostles to teach all that He taught after the Spirit came to help them.
You have completed this lesson.



























































41